Yesterday, I went to our sandwich panel and PIR board production plant located in Hwaseong-si, Gyeonggi-do.
I took some picture of our sandwich panel products.
​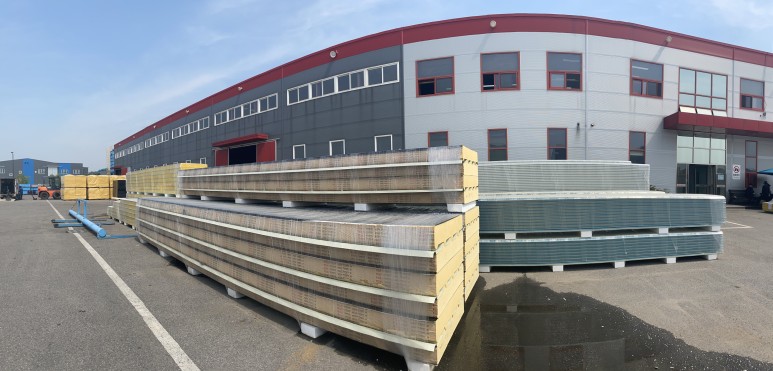 ​​First of all, there're glass-wool(GW) sandwich panels. It's also known as the mineral-wool sandwich panel.
​Although there're some differences in the name, they're produced with glass-wool(mineral-wool), which is non-combustible materials.
Do you feel the texture of the glass fiber?
Below product is the flat sandwich panel using a refreshing turquoise & ivory color coil.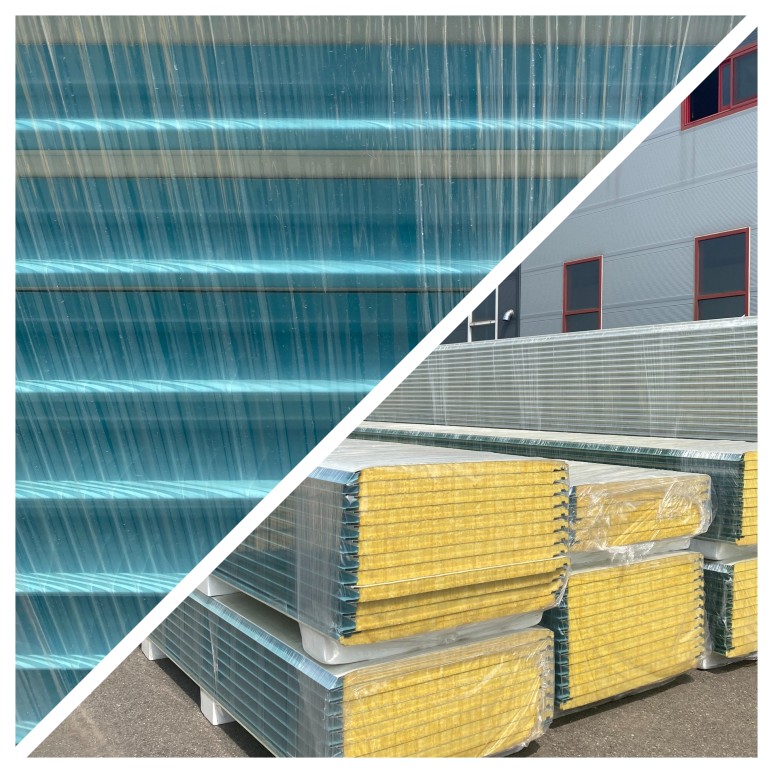 Next is the roof panel made of polyisocyanurate which produced using sophisticated black & ivory color coil. It's completely wrapped and waiting to be shipped.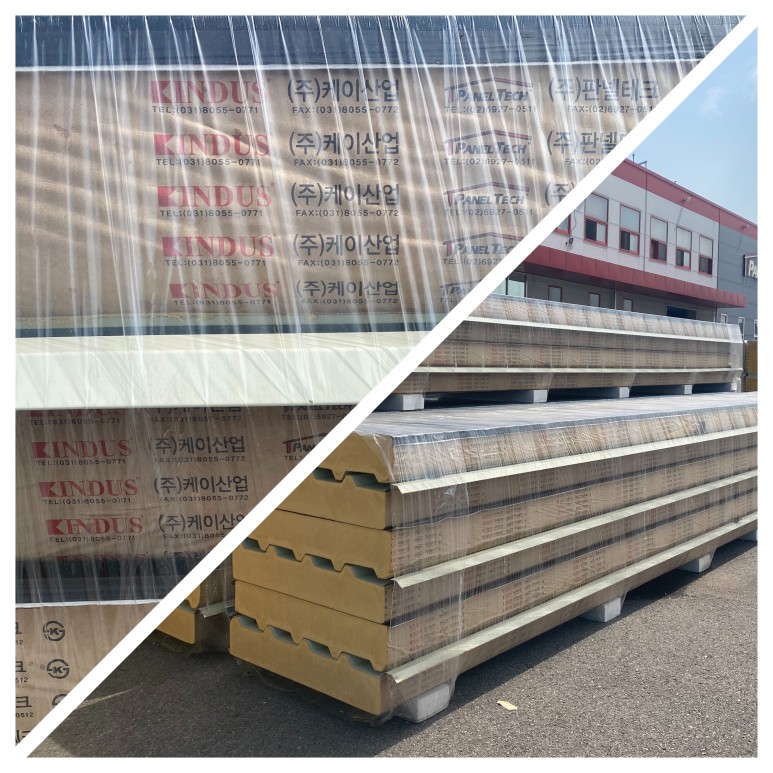 KINDUS 2nd factory supply various sandwich panels at domestic and foreign architectural market.
Always welcome your inquiry and unit price of sandwich panel products.