The picture below is a new shopping mall opened in Gyeonggi-do, South Korea.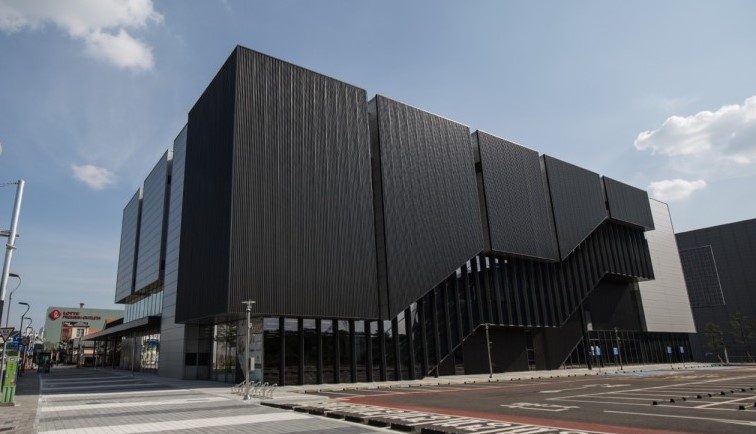 The building is a multi-purpose facility that combines B2B and B2C, and running mainly on the office during weekdays and sales on weekends.
It is used as a relaxation area and experience space for shoppers.
Also, it has various experience facilities such as bouldering and climbing.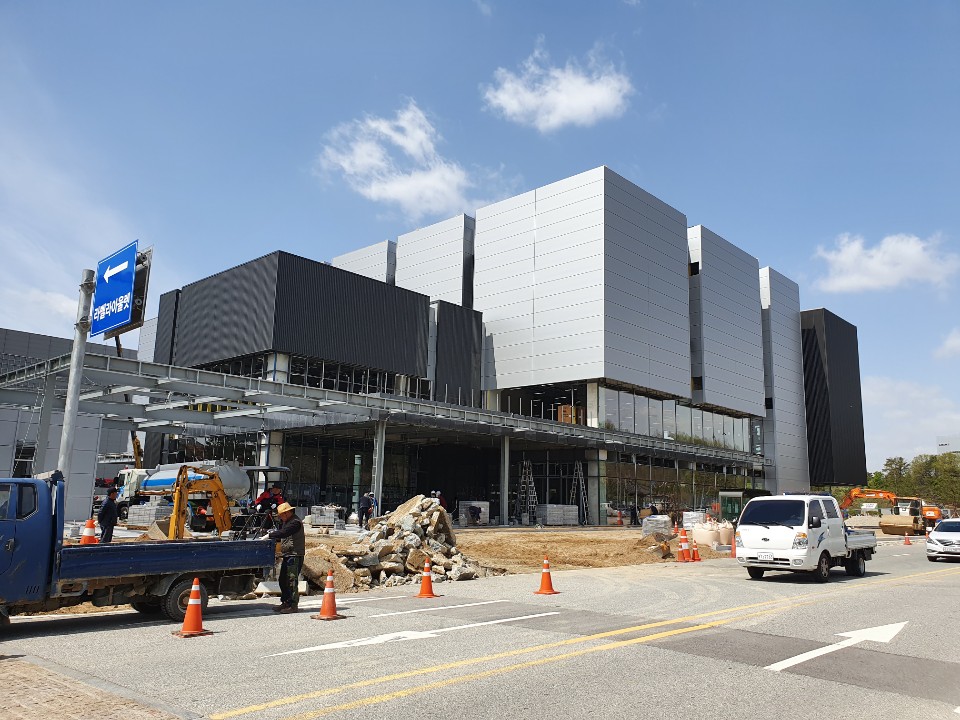 The mall is constructed by dark gray and silver gray glass-wool sandwich panels that we produced, and it's looking really snazzy. 
Our Glass(Rock)-wool sandwich panel has completely non-combustible and fire protecting performance.
So, it would also reduce damage in the event of fire.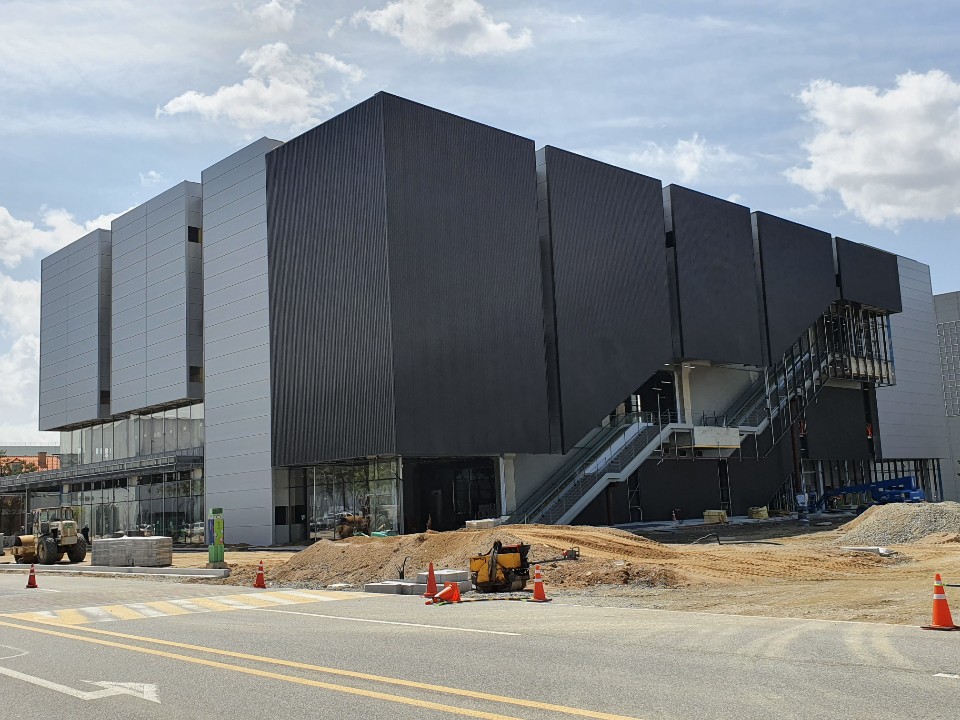 As you can see, we supplies various types of sandwich panels depending on the type of building, at home and abroad.
If you have any questions, please feel free to contact us!