Today, we will show you our production process for 22m PIR sandwich panels by our domestic client.

First, the operator sets the color steel sheet on decoiling system and the coil put into the roll forming machine.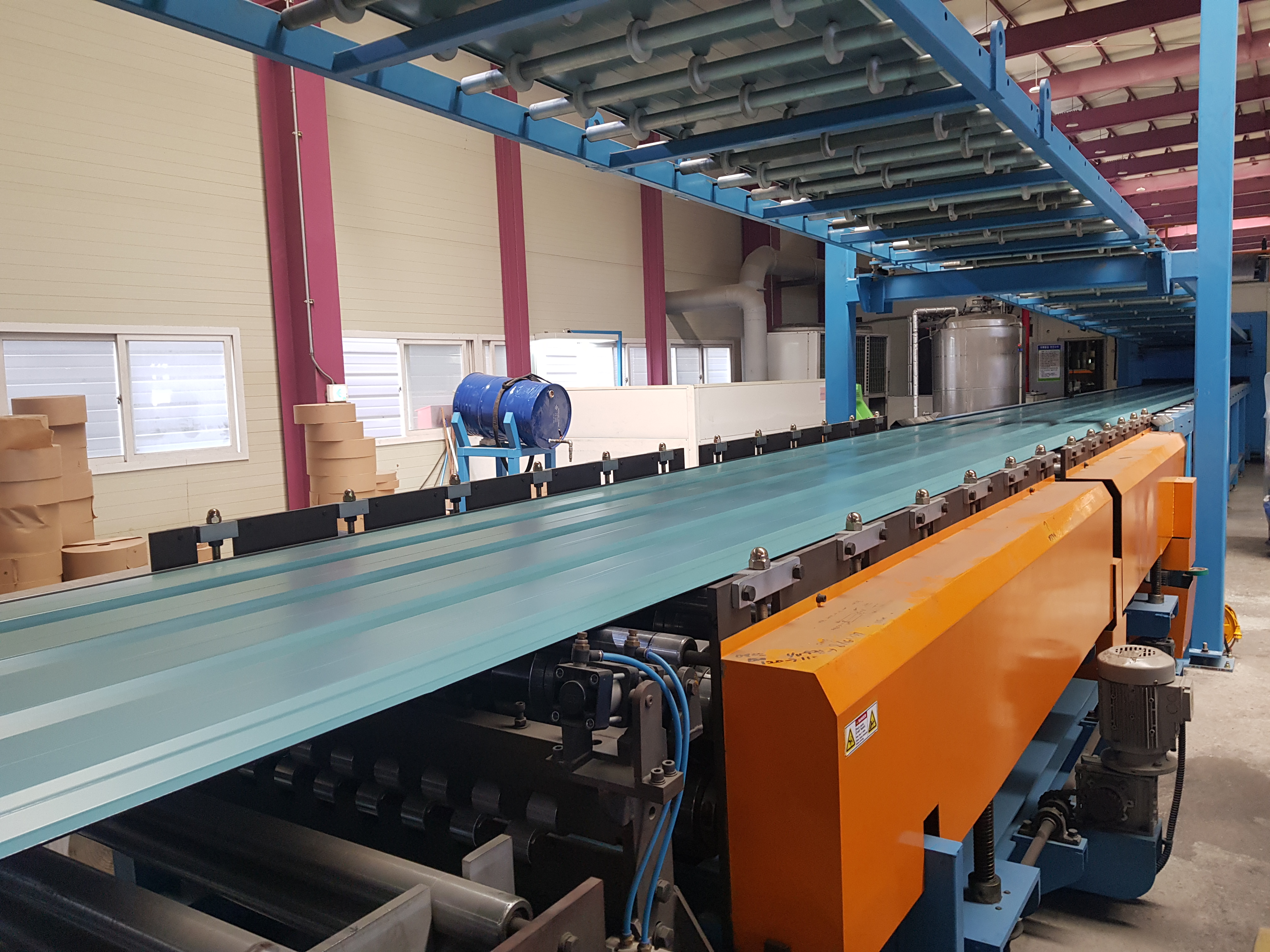 Look! The coil is formed nicely.
Formed color coil gets into double belt slat conveyor through PU/PIR forming process.
Double belt slat conveyor, in other words caterpillar system, its function is to help to get high quality polyurethane foam by keeping the proper temperature and applying or absorbing the pressure.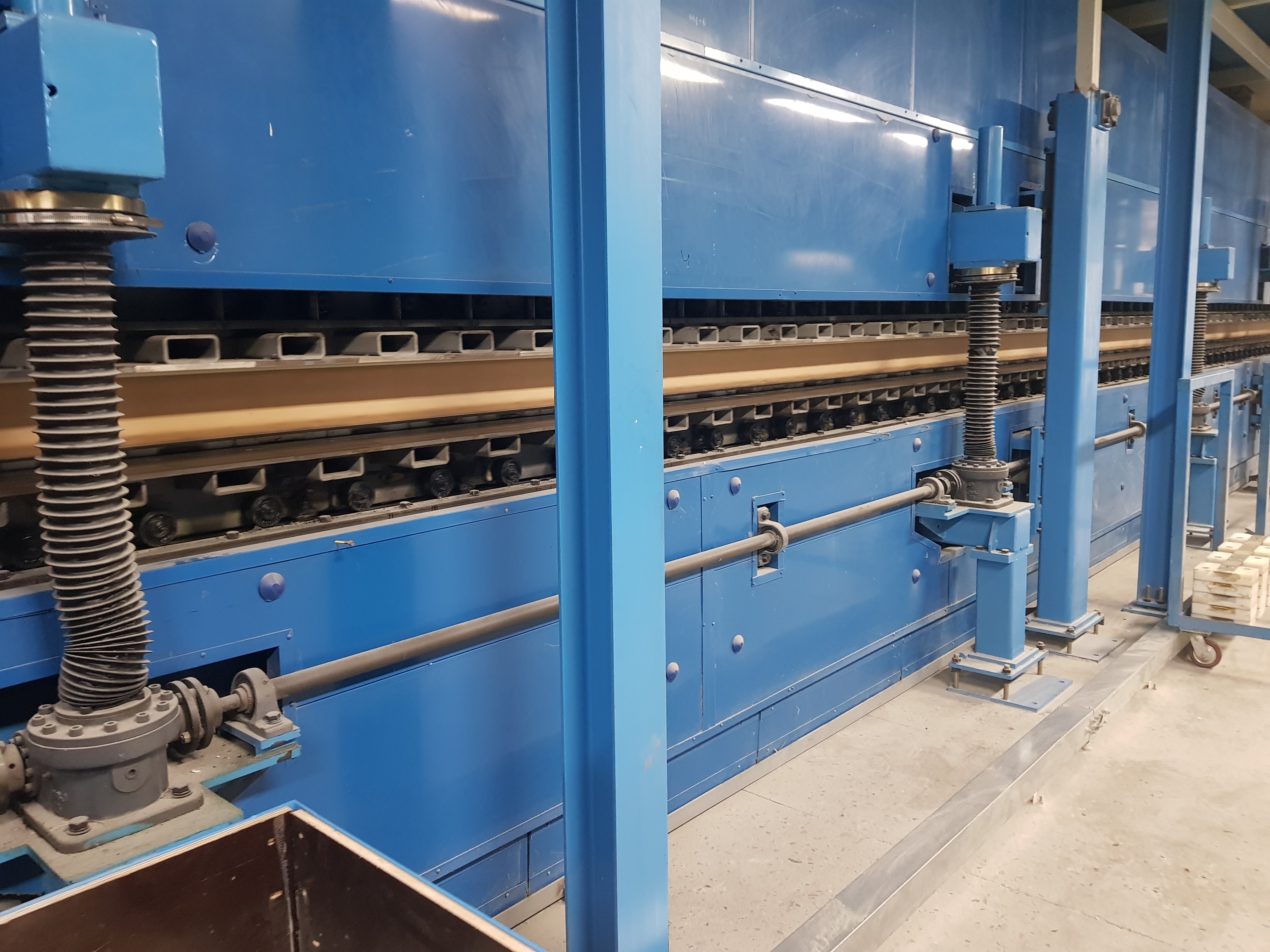 After that the produced PIR sandwich panel is cut on specified length and quantity which operator input on the touch screen.
And than, these  panels move to cooling system, to cool the latent heat of produced sandwich panels. Each sandwich panel is stood horizontally.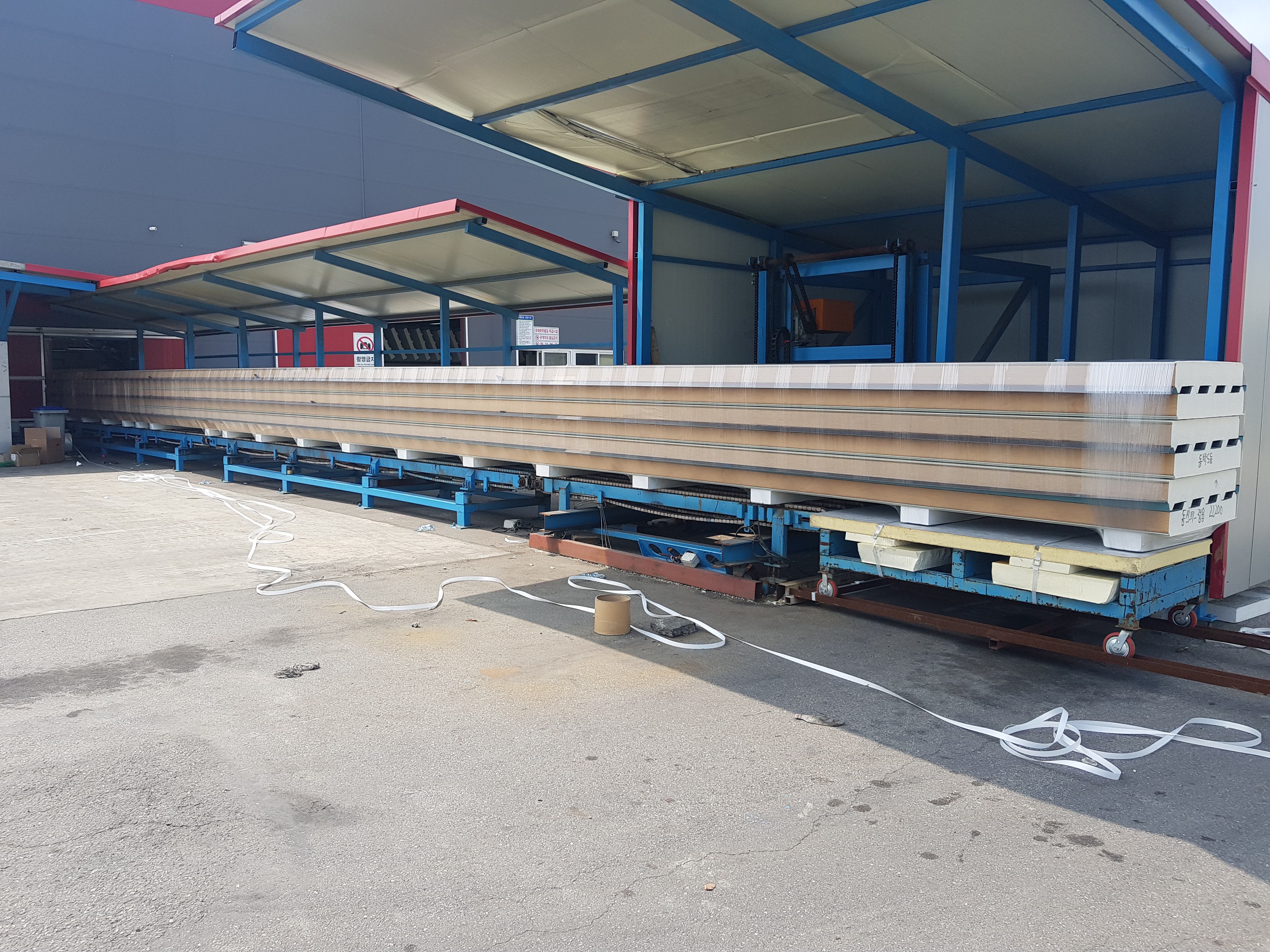 Finally, the finished products go through the wrapping system and the wrapped bundle is put on board the lorry.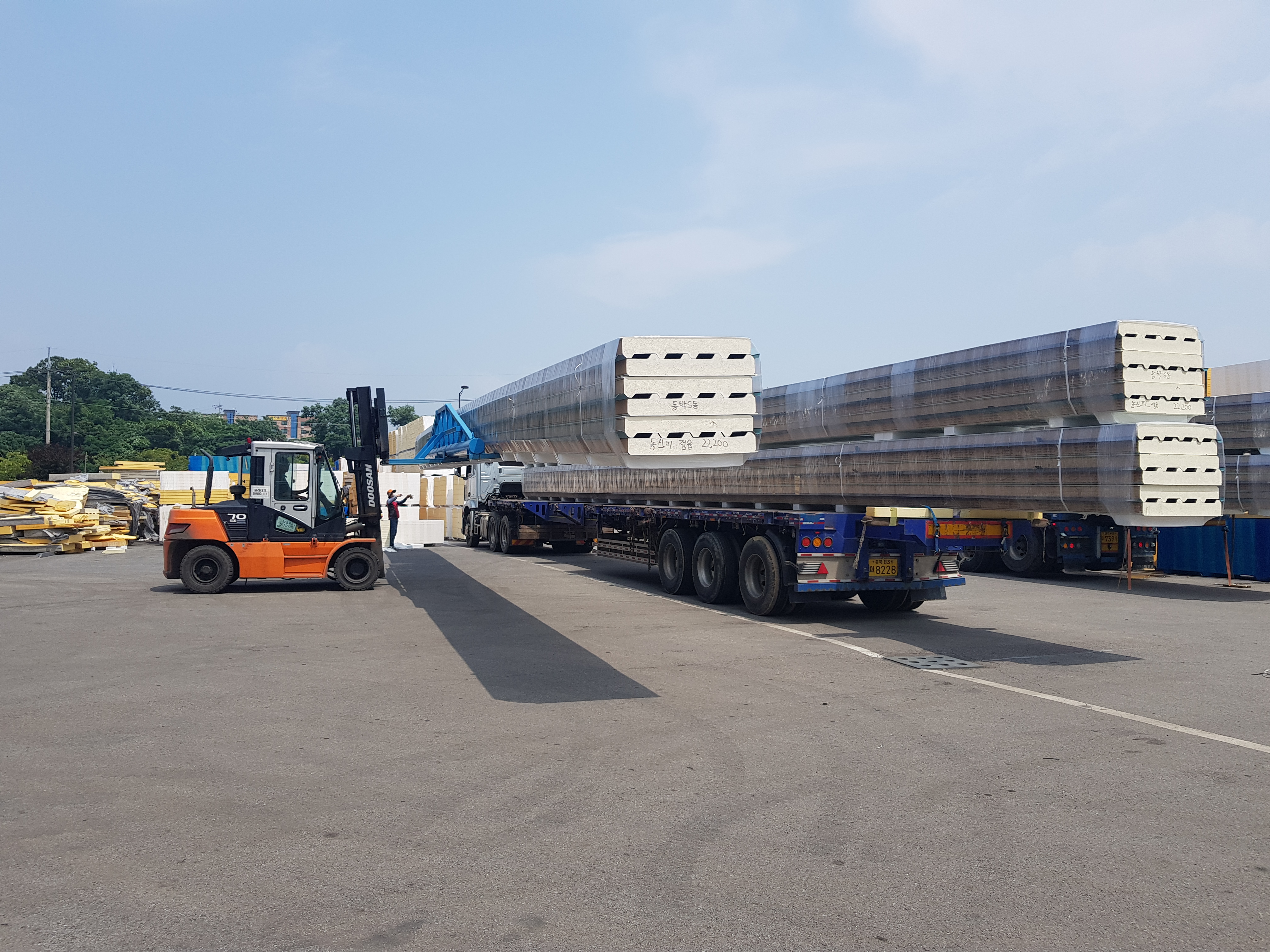 For orders of PIR sandwich panels, just contact us!
We will supply high quality products with our high-tech machinery.